The kids worked feverishly to make these for Jared for Father's Day. Pretty cute, don't you think?  We haven't given them to him yet.  I just had to post this since they are so cute!  Brownie Burgers with a side of sugar cookie fries.  It just doesn't get any better.  Hopefully Jared won't check his email before he comes home from church.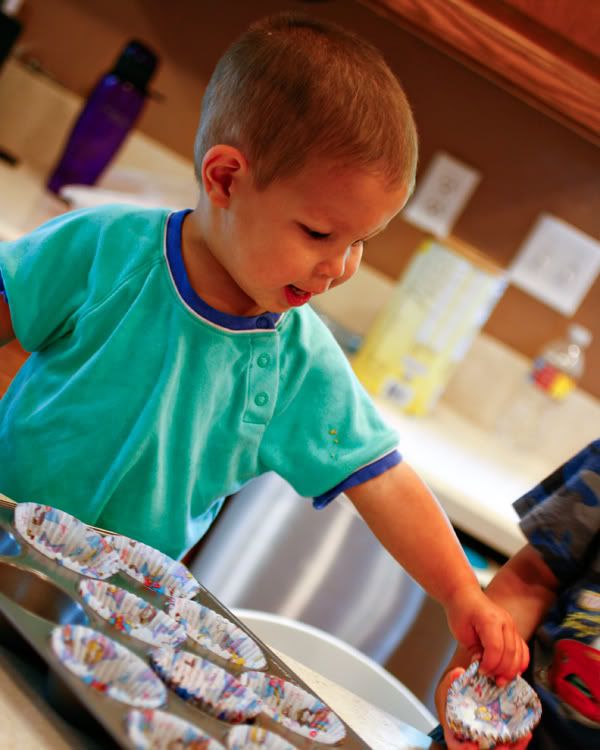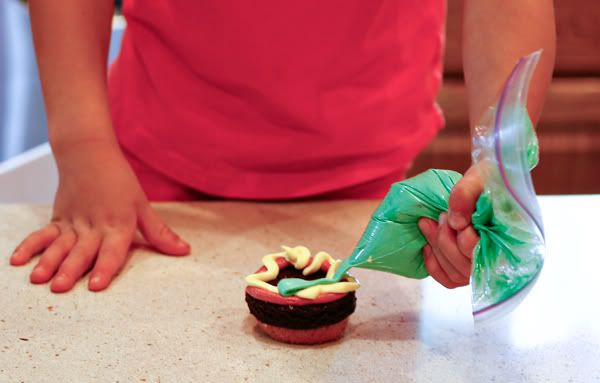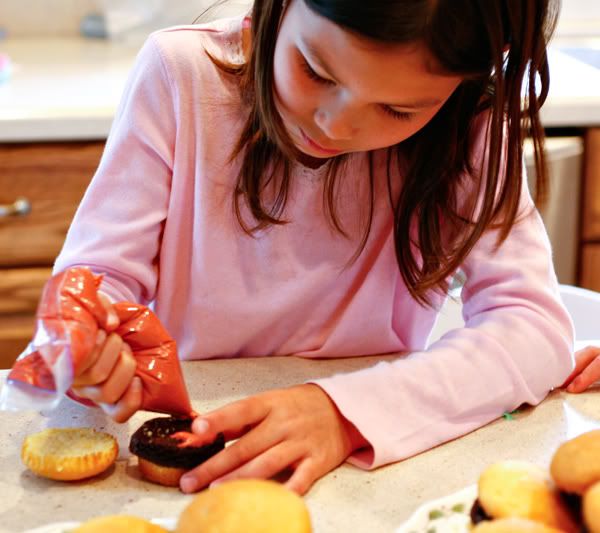 The fries were pretty fun.  I think they taste pretty good too.  You can't eat just one.  We had to sample a few.
The burgers were a blast to make.  The kids really had fun with that.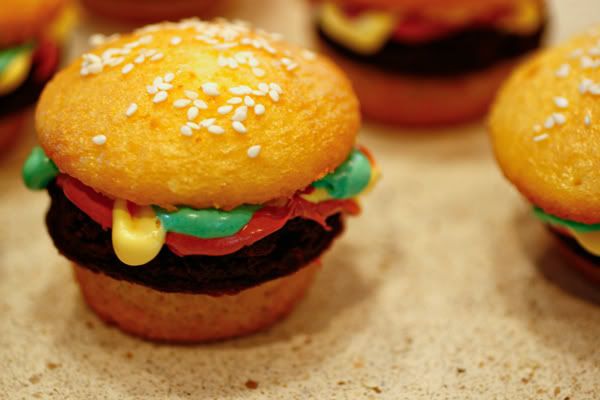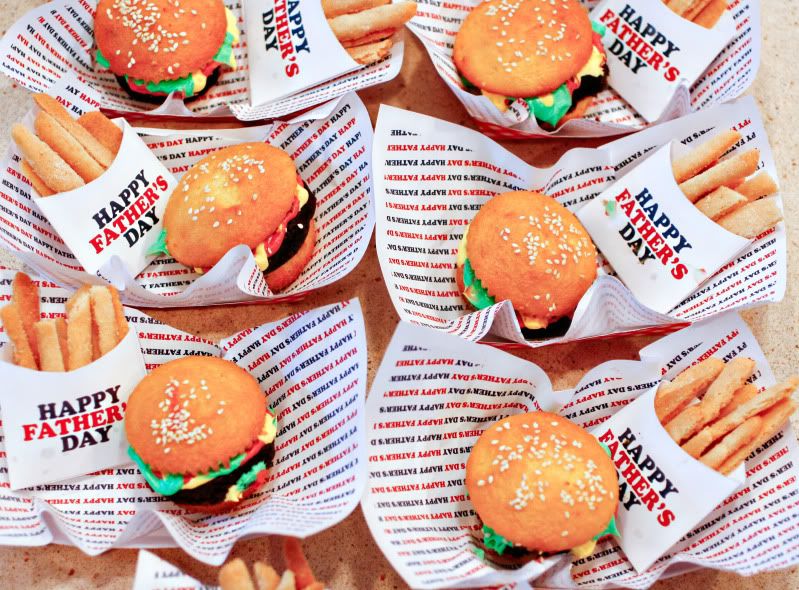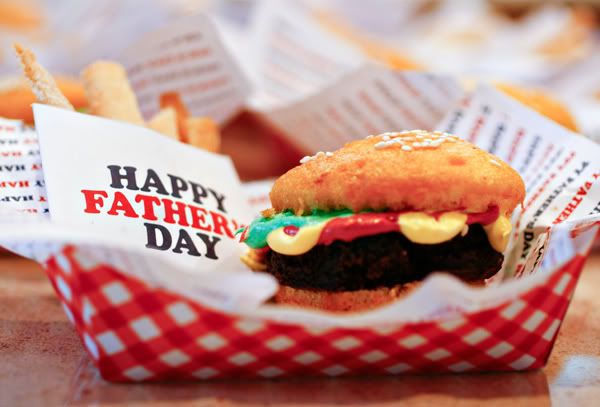 This was a great project for all the kids.  Every one of them was able to do something except Elizabeth.  She enjoyed watching.  Nothing had to be perfect since burgers are messy.  No, I'm not that creative to come up with this stuff.  Again I have to credit Bakerella.   She is amazing!  We have a fun day planned for Jared, so stay tuned….