we are a little slow in changing out of our pajamas. What's the rush if we aren't going anywhere?
"ROAR!" I am lion. Hear me roar!
David is our "Linus." He doesn't go anywhere without his blanket. Boots and backpack? That's his new thing. Our neighbor gave us some boots. He likes wearing them...all the time. Same thing with the backpack. Rebecca put a bunch of heavy books in it and he still wants to wear it. It's a little heavy for him. If he leans back just a little bit he automatically falls over. It's pretty funny.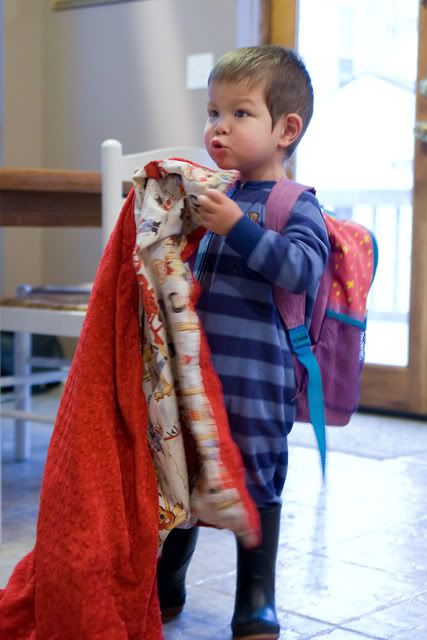 "Moooo!" Oh, now he's a cow!