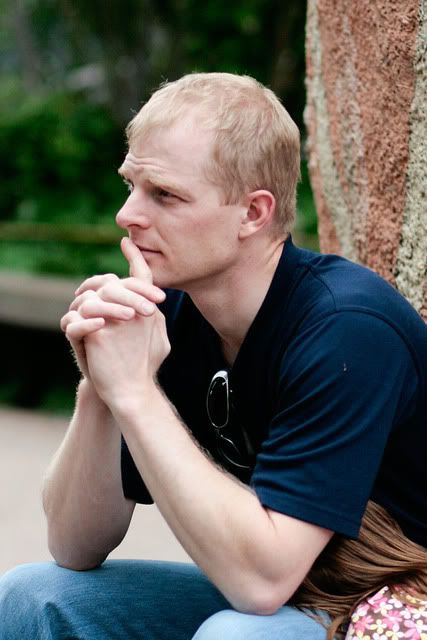 Well, it's been awhile since I've had an entry for I Heart Faces. I took some time off to have a baby, but now I'm back! This week's theme is "Contemplative." I shot this photo while we were at the zoo this spring. It was potty break time, so we were waiting around. Wheels are always turning with Jared. I wonder what he's thinking?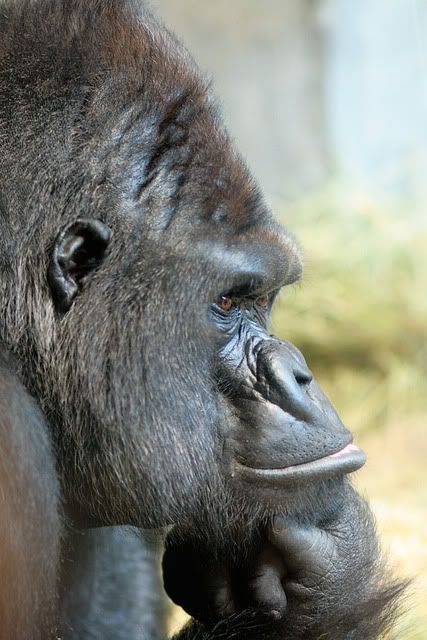 Funny thing. This week there is also a special, just for fun "Pets" category. Here is my pet entry. This was taken at the zoo as well. This gorilla is in deep thought. I think he is plotting his escape or maybe wondering why so many people are staring at him.
Check out some more entries at
I Heart Faces
or enter for yourself!