My next door neighbor is a hair stylist.  She's pretty good at what she does.  She's been cutting our entire family's hair for awhile now.  We'll talk to each other over the fence and she'll make a comment like, "You're hair is getting long. You need your hair cut."  Then she comes over and cuts my hair.  It's great.  I don't have to drive or go anywhere.  Last week while Jared and Rebecca were gone  I told her that the boys were starting to look shaggy.  We decided that summer was around the corner and they just needed a good buzz.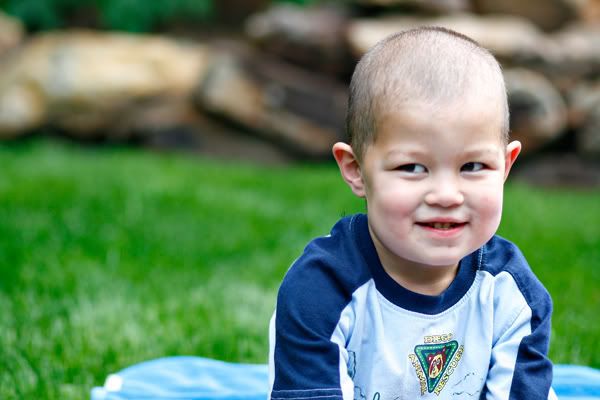 David didn't enjoy his cut as much as Thomas.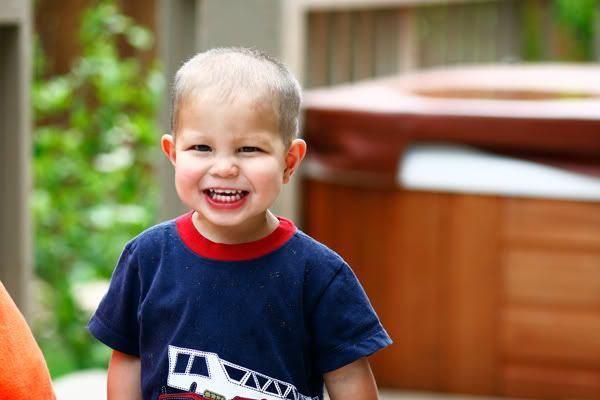 Since the boys have had their hair cut I've had people ask me if they are twins.  I don't see it.  They definitely look like brothers, but I don't see the twin thing.